Approach
Recruitment is not about the industry, but the individuals who make it thrive; and if there's one thing we understand, it's people. Our purpose is to identify and understand what makes you, and your ideal candidate, the perfect match, through our innovative search methodology.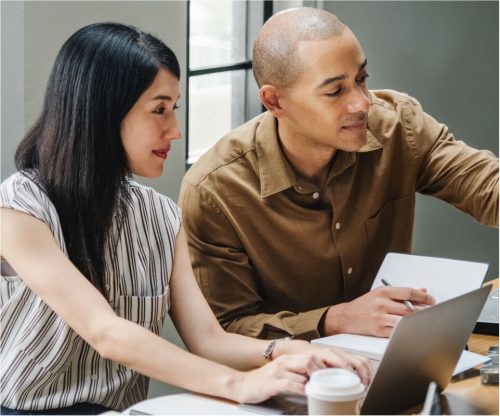 Explore your needs.
Our tailored approach involves close collaboration. Together, we'll explore your vision, goals, and market to form a compelling recruitment campaign. This type of partnership is uncommon within the recruitment space.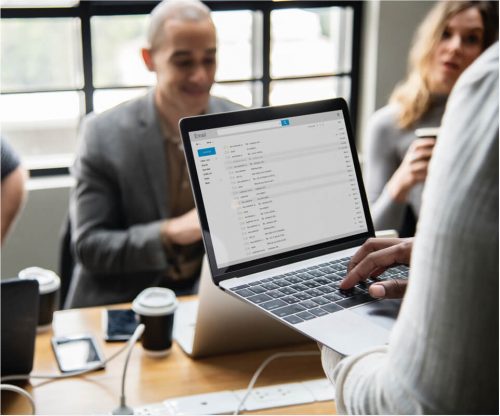 Source the talent.
We focus on the passive market, an often untapped niche with top-performing individuals. Candidates get excited when Jagger contacts them because of how well the presented opportunity fits them.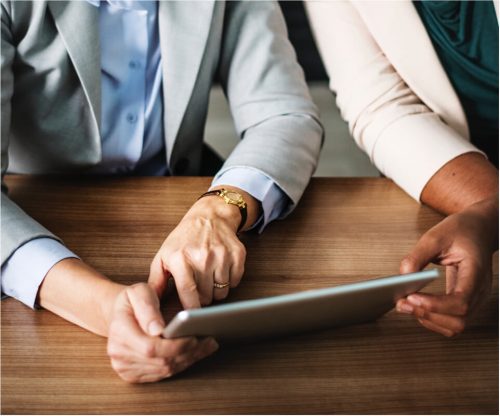 Select your candidates.
Beyond finding candidates that can simply do the job, Jagger will ensure they fit long-term. We search beneath your surface needs by looking at skillset, company culture and personality fit, in depth.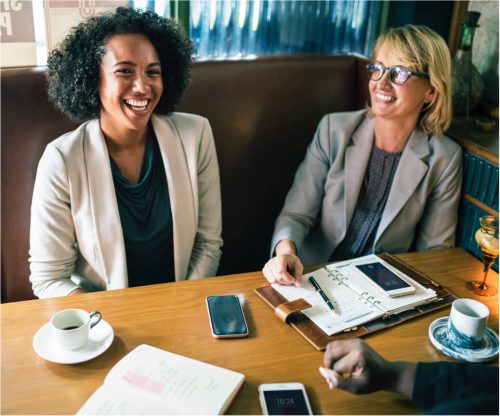 Make the match.
Real connections happen between the dots. Jagger matches the macro, as well as the micro details to ensure both parties are informed and excited about their journey together.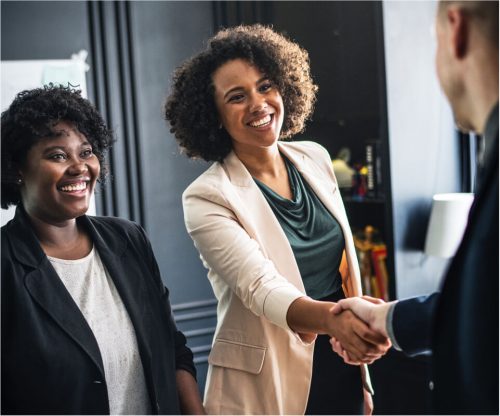 Close the deal.
We expect a 100% close rate on all positions assigned to our firm. When the position closes, we assist with onboarding, communications, and everything we can to make the transition as seamless as possible.
We're Human
Your candidates are human, and so are we. Each interaction is treated with care by exercising empathy, compassion, and candidness while we guide people through one of life's most important decisions.
Transparency
Recruitment can be frustrating, so we manage expectations from A—Z. You will know what we know, with open lines of communication from the very beginning.
A Different Lense
Through using data, social tools and our innovative research methodology, we ensure a thorough understanding of your company, the current market, your must-have requirements, the personality you look for and your vision for the company.
Case Studies
Our clients say it better than we can.
Golden Ventures
Golden Ventures is a seed-stage venture capital fund that supports founders. They have started, scaled, sold, failed, and come out the other end. With over 70 investments to date, they are experts at the seed stage.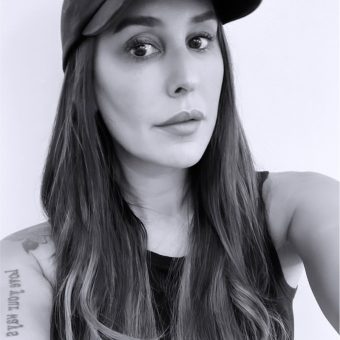 Alison Kaizer
"Jagger is the best recruiting firm I've ever partnered with. They've helped us hire some of our most critical roles and have placed some incredible people with all of the companies I've worked with. They are not only our go-to firm, but I recommend any hyper growth company to work with Jagger for their recruiting needs."
Drive Capital
Drive Capital is in world-class VC firm investing in world class founders who are building the next generation of market-defining companies. Our partnership connects world class talent to their portfolio companies to help accomplish their ambitious goals.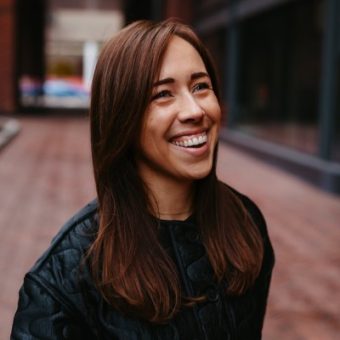 Marianne Bulger
"Jagger has done an incredible job with recruiting for our portfolio companies at Drive. Their team truly understands the nuances of startup recruiting and they understand the pace required to be successful."
Wonolo
Building talent pipelines for one of the leading talent organizations in the country. Wonolo is powering the new world of work with their technology. Their on-demand labour marketplace provides opportunities to underemployed frontline workers looking for flexible work, all within minutes, all across the country. We piloted Pipeline by Jagger with Wonolo under a different model than contingency or retained search, and the results have been incredible.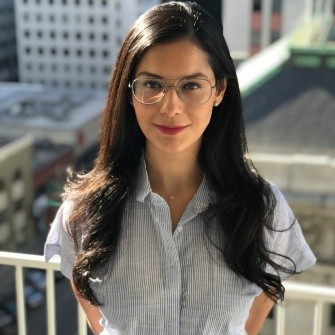 Vivian Alvarez
"We've built an incredibly close and rewarding partnership with the team at Jagger. They understand what is required to build proper talent pipelines for our roles at Wonolo, they're easy to work with, and they understand what great talent looks like. We love working together."
Yuhu
Yuhu is reshaping the multi-family restaurant experience with their innovative platform. Our recruiting partnership has helped shape Yuhu's engineering team to further their mission of creating a better experience for property managers and multi-family operators.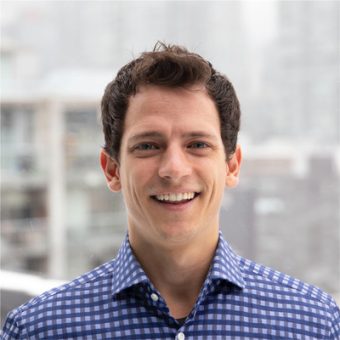 Hugh Kolias
"Jagger has been an incredible partner to our business. We've worked with a few recruiting agencies but Jagger has consistently delivered the best candidates and they're the best firm we've partnered with. We love working together."
Helping one of Canada's fastest growing companies grow faster.
SkipTheDishes is writing one of the most successful tech stories in Canadian history. They've hired so many great people at an incredibly fast pace over the last few years. Changing the talent landscape of the Prairies, something we're incredibly proud to contribute to given our Prairie roots.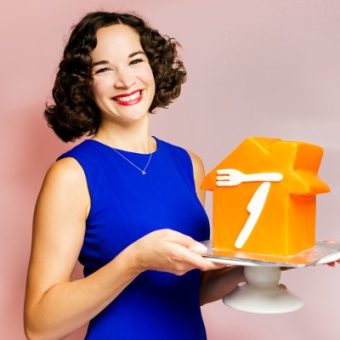 Victoria Karras
Senior Talent Acquisition Partner
"We've worked closely with Jagger for several years and they've consistently delivered top quality candidates with quick turnaround time. We know we're represented well in the market when Jagger is recruiting for SkipTheDishes."
A true reflection of the results in a successful talent partnership when building diverse teams in a growing organization.
Jagger partnered with Norima to help build different technical teams across multiple lines of their business. From helping to build out the ServiceNow team San Diego, to Management Consultants in Boston, or developers across Canada. Through our partnership together, Jagger has provided Norima with the best people to continue their rapid growth as an organization.

David Kuik
Jagger has been a partner of ours for a number of years now. They've enabled us to further grow our company by providing great talent and represent us to the highest standard in the market. I appreciate the philosophy and approach that Jay and his team bring to each search. We've worked with other external firms before but none have compared to the Jagger team in terms of quality, speed, and service.
Teaming up to build local teams with global reach.
AGI has experienced tremendous global growth over the past couple of years. Jagger partnered with their Global SVP of Marketing to rapidly build out their team across multiple channels. One of the differentiating factors in AGI's success hiring top talent was their ability to deliver a seamless and positive candidate experience with us collectively.

David Postill
Senior Vice President, Marketing
I was in the process of expanding and enhancing our marketing team when Jay reached out to connect. I was looking to hire four different roles at various levels for my team and I appreciated the Jagger story and approach. I chose to work together with Jay and his team and it's been a fantastic partnership. Jagger was successful with all of our hiring mandates and they delivered in a very short period of time – speed, responsiveness and quality candidates are things they have in spades.
Placing top talent within a billion dollar sporting goods portfolio.
We've recruited for multiple brands within Dorel Sports across Canada and the US. By hiring more than half of the executive team for one of their brands, Jagger has helped ensure they continue to set the pace in the cycling industry.
Autumn Dhaliwal
"Jagger has played a significant role in our story, and they've become such valuable partners to our company. They've helped us hire our most challenging and senior level roles. I've worked with a ton of agency recruiters, but Jay and his team are the best we've ever partnered with."
Leading the food revolution, one successful hire at a time.
The family business behind these delicious non-GMO, certified organic products has sprouted to new heights. Proliferating over the last three years, Silver Hills has been in hyper-growth mode and has been facilitating that with the addition of many key roles in the organization. We're proud to say we are 15/15 on the roles we've worked on together.

Steve MacIntyre
Director of People & Culture
"Jay had to convince me to give Jagger a shot, and I'm so glad he did. In the year we've been working together, Jagger has helped us hire 15 people, and every one of them is excelling. They've added immense value to our culture, and we're excited about where we're heading as a company because it feels like we have the right people to accomplish our goals."
This global leader in bearing manufacturing also leads in talent.
You can't possibly be a company with more than 100 years of history without hiring the right people to continue to drive your company forward. The Timken Company has been a market leader in their industry for decades, and we're honoured to help such a reputable company secure the right people.
Timken®is a registered trademark of The Timken Company.

Sydni Durivage
Talent Acquisition Manager
"Our recruiting team loves working with Jagger. Their entrepreneurial approach to talent acquisition is refreshing because it's empathetic and results driven. Whether we need a Vice President at our World Headquarters or an Engineer at one of our many plants, Jagger knows how to recruit the perfect fit."
Harvest Builders
Working with the best talent to build the future of tech in Canada. Harvest builders is literally building the future of technology companies in Canada. With their co-building approach, they're powering startups with the resources they need to be successful. They understand the importance of recruiting great talent, which makes them such a great partner to work with.

Arlin Dueck
Head of People Operations
"We were working with many different agencies before Jagger, but now, we only work with a few select partners. Jagger has given us the confidence to streamline our external recruiting, and they have been an incredibly valuable extension to our business."
Get started with us today.
Services
Built for the rapidly changing talent market.
Headhunting
This is what we were born to do. Partner with us on a Contingent, Retained, or Confidential Search to execute your vision.
Research
Market Analysis
Active Reach Out
Social Tools
Strategic Sourcing
Candidate Selection
Process Management
Candidate Referencing
Closing Positions and On-boarding
Consulting
We pride ourselves on our collaborative and empathetic approach to recruitment. Consultation sessions allow us to delve deeper into your hiring needs.
Process design
Training
Job Descriptions
Social Practice
Feedback
Analytics
Candidate Experience
On-Boarding
Career Transition
Employer Branding
An excellent recruitment firm also retains and builds employee relationships. Let us elevate you in the eyes of the job market.
Branding Assessment
Defining Values
Communications Strategy
Employee Advocacy
Employee Experience
Passion Practice
Identity Awareness
EVP & SVP
KPI Development
The Jagger Team
Individuality is the key to how we service your recruitment needs. Be you, in the wildest and most authentic way possible. Our success lies in exceeding client expectations, and achieving greatness together.
We are modern connectors
Our services are tailored to your company's beliefs and needs by using big data and innovative research tools. Gone are the days of achieving success through job postings and databases.


We've got moves like Jagger
Jagger is derived from the German word for hunter, and our passion for the recruitment process matches the skill of one. You can reach us at 1am on a Saturday or 10pm on a Tuesday. The process moves along as efficiently as possible, because we move with the talent market. Rockstar Employees seize opportunity, so should your recruitment agency.